Our small-batch production uses traditional copper pot distillation, distilled in a 147 litre Carl still called Connie; fondly named after Dickie's grandmother, who used to rear calves in the barn, now used to house the distillery.
INGREDIENTS
With our strong farming roots, our spirits use ingredients carefully grown by us or that are local to our distillery, foraged, found or farmed. From the fragrant blossom of our cherries to the uplifting scent of our blueberries our spirits are evocative of their rural roots with every ingredient carefully selected with reason.
SOAKING
Our fruit is soaked in alcohol for 24 hours which enables all the fruity flavours to be released. The remaining botanicals are then added for a further 24 hours which allows all the fantastic aromas and essential oils to fuse together.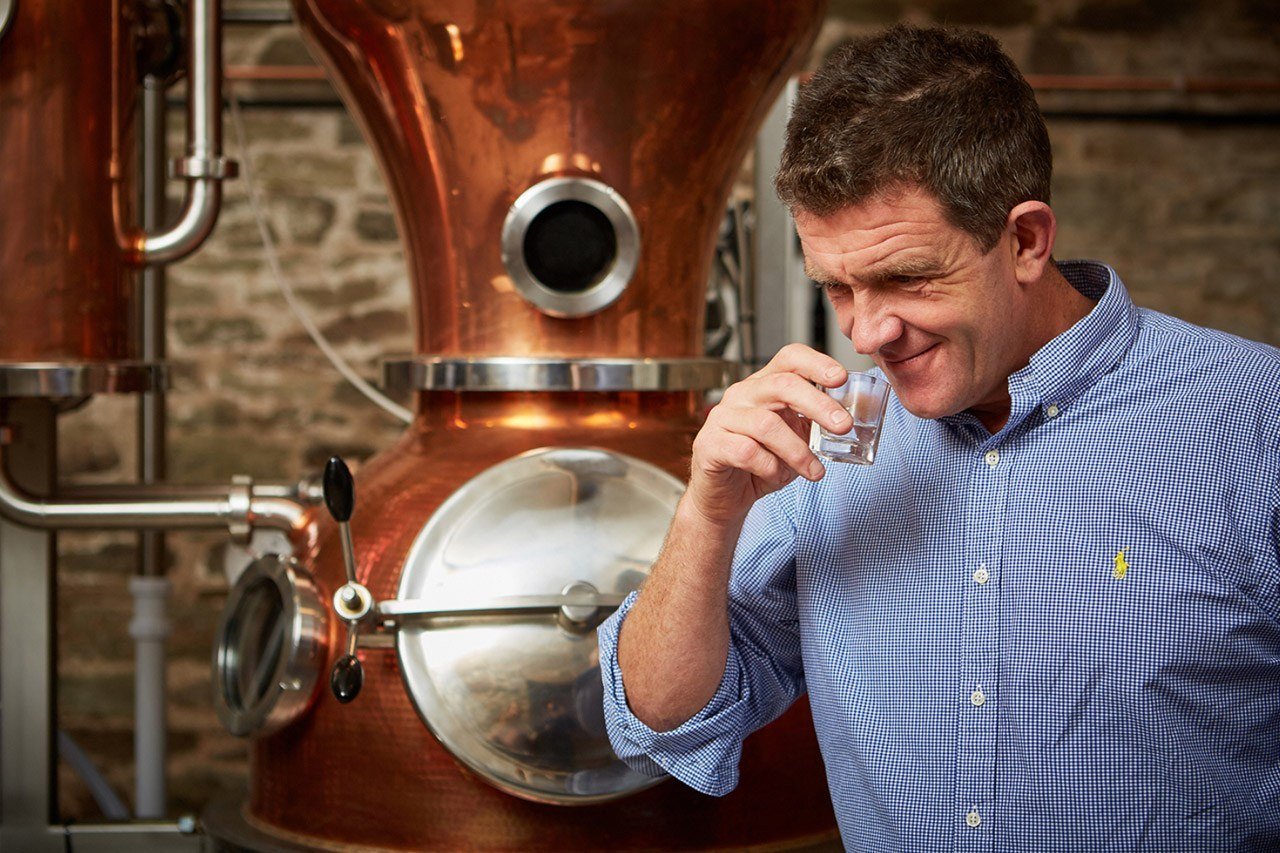 DISTILLATION
The mixture of botanicals, grain spirit and water from our own farm supply are added to the copper pot and gently heated until the alcohol vapours start to lift, carrying the fabulous flavours of our fourteen different botanicals.
Passing slowly through the copper helmet the alcohol is purified and then cooled and collected. The Heads are removed and the Tails recycled leaving us with the wonderfully tasting Hearts that hold all the magical flavours which are then blended with filtered water to a bottling strength of 40.5% ABV.
FINAL STEPS
We rest the gin for 48 hours before bottling it all in our barn – truly a handcrafted spirit. The process is called Single Shot Distillation.
We don't add any more alcohol to stretch the number of bottles from each run. Whilst not the most economical way of producing Gin it enables us to keep all the best flavours a craft gin should possess.
STORY
Where it all began…over a glass of gin of course!