Some years ago a chance conversation led us to pool our resources and knowledge together to grow fruit in the wonderful fields of Herefordshire.
With cherry and apple orchards thriving and blueberries and strawberries planted we decided to put our name to a product that is farm-made, hand created and rich in provenance.
For the longest time, we have been gin lovers, the perfect way to unwind after a long day in the fields and one day we just asked ourselves… why not? As lifelong friends, we have always plotted and planned and we realised we had the perfect answer. Our wives Sally and Kate soon realised this was more than a mid-life crisis and joined the team.
Our vision was to create small-batch, artisan, copper distilled spirits using our orchard and farm botanicals, grain spirit and our own natural water.
For two years we researched and tested countless recipes on our one litre Still. We instantly became very popular as we were never short of volunteers to taste our gin! With our recipes complete we purchased a 150-litre copper Still and converted our 250-year-old former cow shed into the distillery. Penrhos Spirits was born and so the adventure begins.
Our firstborn, a true classic. Our own blueberries, cherry blossom and honey combining with subtle flavours of pink pepper, cardamom and rose petals from the garden to create an extremely smooth fresh and pure gin.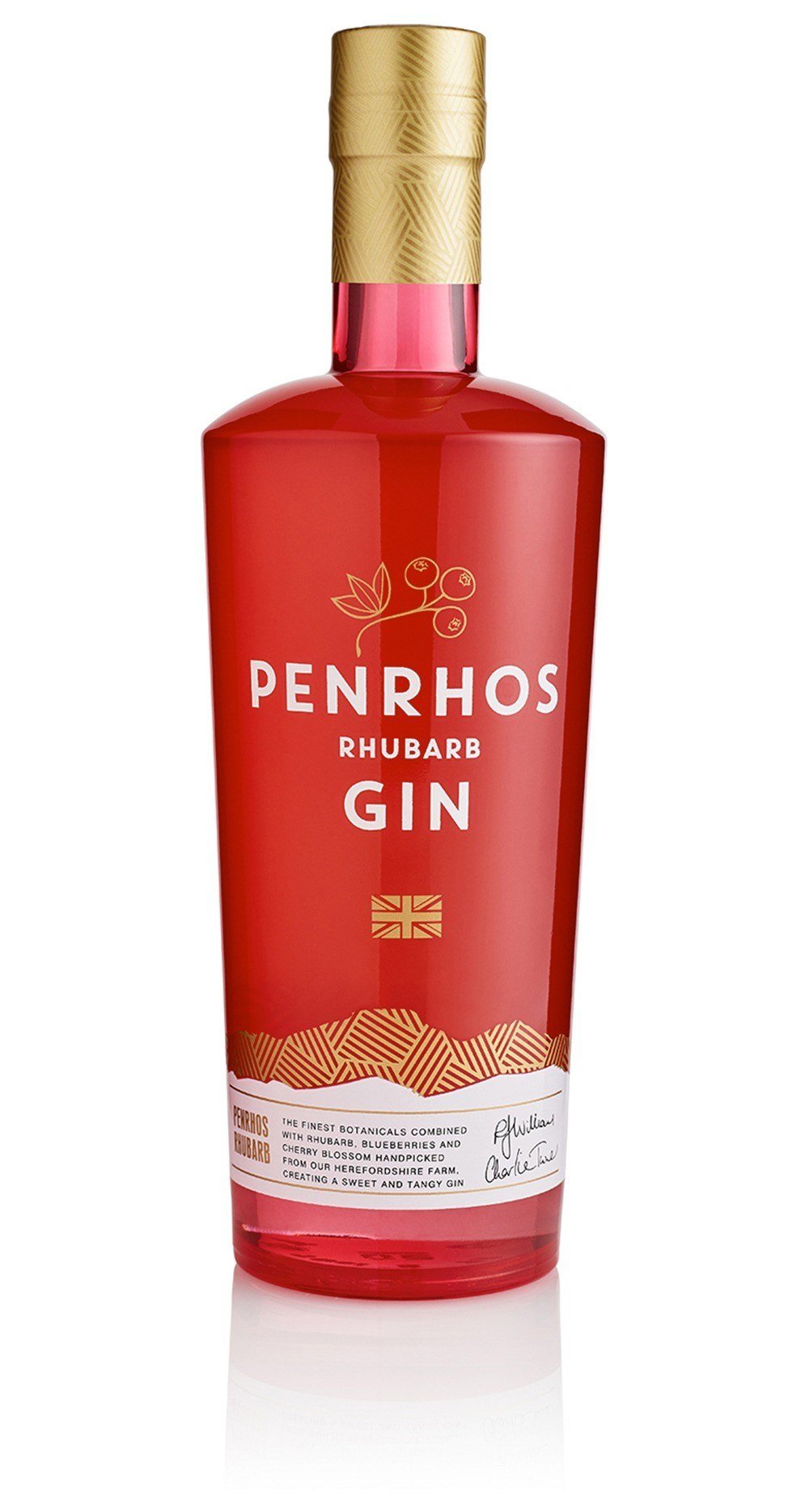 Our second born and a match made in heaven (well Herefordshire actually). A gorgeous pink and tangy gin made with 250ml of pure Raspberry Red Rhubarb juice blended with our own Penrhos Dry to create a memorable gin.
Penrhos Apple and Elderflower is a delicious mix of the delicate notes of hedgerow elderflower and the crisp fruity edge of our own apples, creating a light refreshing gin.
PROCESS
Our small-batch production uses traditional copper pot distillation.